The ITV cameras head to a picturesque Kelso for four races this afternoon. We are looking at the first of their live races. The going is heavy and some light rain is expected during the later races. Temperatures are a mild 11 to 12 degrees Celsius.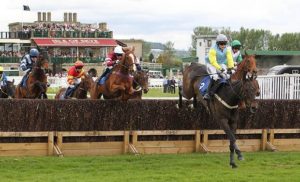 Next week sees the start of the Aintree Festival meeting. More news after we look at the 1.50.
1.50 2m7½f Sue And Harvey Smith Chase (A Novices' Limited Handicap) (Class 3) (5yo+ 0-135)
 A very tight four runner handicap in which the morning layers marginally make Teddy Tee the favourite.
ACDC has Liam Quinlan, the amateur jockey on board who rode him to victory three starts ago at this course. Fairly handicapped with suitable conditions, although the 8 y.o. has never been a straightforward ride.
Teddy Tee continues to run well, but is vulnerable at the finish.
Hills Of Dubai and Just Georgie tie in closely, but Hills Of Dubai isn't proven at this trip.
I have Just Georgie as my marginal favourite in a race sponsored by his trainer.
Just Georgie  5/2
Teddy Tee      3/1
Hills Of Dubai  3/1
ACDC             7/2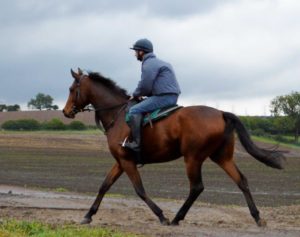 Aintree Special
Last weekend we had two bets only, both winners.
Our biggest bet of the week was on Saturday. Our bet soundly beat the odds-on favourite.
On Sunday we again defied popular opinion with a 9/4 winner who drew well clear of the 2/5 favourite.
This rounded off a profitable week and another profitable month.
The bad weather has meant there has been just the one meeting so far this week. Yesterday at Fontwell we had one bet which provided us with a very rewarding 13/2 winner. Plus I analysed three other races for members own betting purposes, this supplied three further winners.
Our Aintree special membership starts today. You get all my bets and analysis from just £20 for membership through to Sunday 15th April.
For more details and other membership options go to: http://www.slh.co.uk/aintree-special/