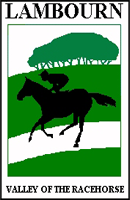 Lambourn Valley Housing Trust (Registered Charity No. 1049742) build affordable homes for stable staff and their families. By providing affordable homes in the local area, valuable stable staff can be retained and new staff attracted.
Steve,
Thank you for your continued support. 
We will be completing the purchase of a house in Lambourn next week which has been converted into three flats – two for single staff and one for a couple with a child. We are very much trying to help with accommodation for single staff now, as there is a big shortage, and we are shortly to submit plans for the building of six flats for them at Francome Fields.
We have successfully completed  a horse track to get horses and riders safely off the road in Upper Lambourn. This was named John Hills Way in memory of John who died of cancer in 2014. 
Best wishes,
Mark Smyly
Chairman, Lambourn Valley Housing Trust
Dear Steve,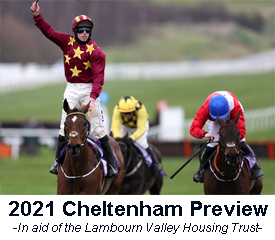 Thank you to all contributors towards your latest cheque. The money is a great boost for us and we appreciate your support. We have recently paid off the debt on the last of the eighteen houses we built at Francome Fields. We are hoping to purchase a house nearby which also has some land on which we could build another house. Otherwise we are funding any small projects which benefit staff and their families. We have also helped the local school and the Thames Valley Air Ambulance who are an enormous help to us when unfortunate accidents happen on the gallops etc. Thank you again so much.
Yours sincerely,
Mark Kershaw
Lambourn Valley Housing Trust 
'There are many reasons for a successful yard and one of the most important is the staff. They are not as richly rewarded as we would like and we are always likely to lose key trained lads and lasses when they have just married. Quite rightly they want a home of their own together, but cannot afford to rent anything suitable.' – Peter Walwyn, Former Chairman of the Lambourn Valley Trainers Association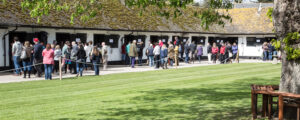 2019 Open Day