Quite short today as I have contacts I wish to talk to after they arrive on course. Those discussions may have a bearing on my betting plans for today and will be briefed to members at 1.00.
It is a very good afternoon of racing and I expect a lot can be gleaned from it as we have decent going conditions for our two races of interest.
3.00 Newmarket 7f (Row) Darley Dewhurst Stakes (Group 1) (Colts & Fillies) (Class 1) (2yo)
Expert Eye was noted on debut and duly confirmed that opinion when winning at Goodwood.
He is a very high class prospect and deserves to be at short odds. 1/2 my tissue.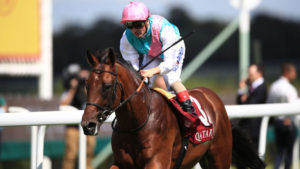 3.05 Chepstow 2m3½f totequadpot Novices' Chase (Listed Race) (Class 1) (4yo+)
Finian's Oscar will be at very short odds to make a successful chasing debut.
However he takes on a worthy opponent in Alcala.
Difficult to price, although I would have them closer together in the market.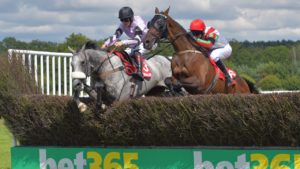 Plenty to go at this weekend and I will be looking to build on the two winners from our three bets only so far this week.
Terms for the 2017/18 Jumps Campaign are now available at: http://www.slh.co.uk/201718-jumps-campaign/
They provide you with a significant discount against the standard rates.
Alternately if you wish to get your free info pack and learn more about my work as a professional backer, see: www.slh.co.uk