Picture a professional gambler. What do you see? Limo, designer suit, Monte Carlo, wire transfer, year-round tan, cravat. Cuban cigar, gold jewellery, Michael Caine.
Suggest this to Steve Lewis Hamilton and he'd probably crease himself with ironic laughter. This full-time backer has an altogether different pedigree. Try Vauxhall Omega, Chesterfield, anorak, open-neck shirt, wedding ring. The only similarity is that the accent is more the reality and less the myth.
Steve Hamilton has been making betting pay for well over a decade and while you are more likely to find him in Gortex at the gaff tracks than in a Gucci at Gstaad, he is doing one thing well. He is practising what he preaches. His record speaks for itself. Since he began backing horses full-time, he has beaten the bookie consistently every year. "Betting as a hobby is one thing, betting for a living is an entirely different matter", suggests Steve, betraying his South London origins with every syllable.
I suppose we have all fancied ourselves at betting, one time or another. All had a semi-idea about full-time punting. Usually after a winning run when we're feeling a bit infallible: or when the travel or the boss is making the nine-to-five even more of a drudgery. Steve Hamilton actually bit the bullet.
Son of a docker, Steve was reared in Bermondsey, south of the Thames. "My father was a gambler. One of the old school who followed a jockey blind and believed you could never win gambling, but continued anyway. I started by putting my Dad's bets on".
Steve went to a Comprehensive school and, when he left, took a few "bum jobs". He was a handy footballer, playing for Millwall and Orient reserves in his early twenties. In those days he remembers he was a gambler and a loser – just like everybody else.
It was about this time he met Jane, now his wife and backbone. Her father was a publican and soon Steve found himself and Jane attempting to run two pubs in King's Cross, attended by all the pressures and ills of that particular borough. Steve doesn't elaborate but volunteers, "it was a nightmare, and how we survived it is still a mystery, but we knew that if we lived through that we could handle anything".
After ridding himself of that albatross, Steve began working early-mornings at Smithfield's Meat Market: marked the board in the local betting shop in the afternoon: and kept a hand in with the soccer by coaching youngsters in the evenings.
Although he didn't know it, Steve was already on his betting path to Damascus. His inspiration wasn't so much a flash as a slow awakening, helped along by some sound advice from the betting-shop manager. Steve identifies what inspired the metamorphosis from regular loser to winner. "I started to write down my bets and keep a record. Gamblers always remember the winners and forget the losers. Writing and recording all bets highlighted stupid mistakes and caused me to be more selective. This selectivity was my first step".
His record began to show consistent profit. An average profit of £60 sterling per week off a £50 maximum stake whilst paying tax became a lively tributary to the family kitty. He wasn't slow to deduce either that if he multiplied the stake by ten, then logically he should clear £600 a week and not £60. By betting on-course he could also strip away the 10% tax.
He was in his mid-twenties when he discussed these possibilities with  Jane who offered her full support. They realised the risks – not just financial, but also the commitment of time and the potential domino effect on a marriage. The resistance of the sensible parents -in-law to any such cavalier act was also at work. In addition, they acknowledged that for the plan to work, a Smithfield morning income would never sustain betting in monkeys (£500). They would need a bankroll.
If you never ask you never get, and so they were granted an unsecured £10,000 loan from the Lloyd's Bank. Whether or not the true requirement for the cash was revealed on the application form has been retired into Betting Mythology.
"I got off to a flying start. In my first week I won £4,000! The second £1,500". For the next two years Steve combined early morning Smithfield with afternoons at the racetrack, Study, analysis, travel, work – the biggest difficulty involved finding time to sleep and also for daughter Elizabeth who was now three.    Steve saw others making it pay full-time , notably John Gough, known for a spell on the Irish circuit.
Inevitably, he removed the Smithfield safety-net to go 100% professional gambler.
Steve began to do 'nixers' for some big players in the betting ring who paid him a retainer to mark their card. These proved a handy supplement and acted as ready expenses money. In year one as a full-time backer, Steve netted a £65,000 profit. Every year since has shown a positive return.
Hamilton is under no illusions that hard work and dedication keep him in profit. And in business. His day starts with the formbook around 5.30. In the evening "I work till my eyes hurt – I know I need on average six-and-a-half hours sleep". Ten to twelve o'clock in the morning see him combing through the early morning prices for any jutting value.
During this time he is on the phone to yards, moles, connections, Incoming calls are usually from bookmakers who have taken money for a horse and seek Steve's opinion before deciding their next move. Then it's racing in the afternoon, usually at the racecourse,  followed by a return to the books with tomorrow's declarations. Evening meetings and Sunday racing ensure Steve never lifts his head. "The downside of it all is that it's never ending – you need a break but then you're frightened to take one!"
I ask the question every punter wants the short answer to. "What is the secret?" And needless to say, there is no short answer.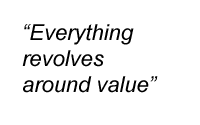 "There are no short-cuts – I wish there were! Winning consistently requires hard work and dedication. Taking that as given, then everything else revolves around value". Value is a word that repeats itself regularly during our conversation.
"In simple terms, this means not backing horses that are underpriced. If you consistently back realistic 2/1 shots at even money, in the long run you will lose. A concept every punter must accept is that every runner in a race has a chance of some sort, however small, and I have the ability to reflect that chance accurately in odds. I am not correct 100% of the time, but neither are the bookmakers. Identifying such bookmaker errors is one of the principal factors on the road to successful betting. I price up every runner in every race where I intend to bet".
In January 1995, Steve began a racing advisory service which to date, reflects a consistent profit for his subscribers. "My unique selling point is my integrity. To my knowledge, I am the only service operating who actually makes a living from betting full-time". Living the message.
Sitting in central London, Steve Hamilton discourses on about a passion that consumes 24 hours of almost his every day dressed in Joe Bloggs clothes, glasses and haircut. Defeating the popular image of the pro; a living antithesis to the Gambler Myth. His name is certainly not Michael Caine and now a lot of people know that.
THE IRISH INDEPENDENT